Hypnotherapy FREE Workshop
An Introduction to Hypnotherapy
What you will learn in this workshop:
How to observe your inner world and discover your resistance to the results you are seeking
The 21 Results Principles by Dr. Jennifer Alexander - a guideline for identifying what has shaped your thoughts feelings and beliefs
What is Hypnosis?
How does Hypnosis work?
What can Hypnosis treat?
The science behind Hypnosis
The history of Hypnosis
And more...
Course Curriculum
Introduction to Hypnotherapy
Available in days
days after you enroll
Your Instructor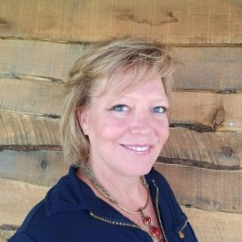 Currently, Sheila is a co-owner of the Hypnotherapy Professional College (HPC) with her partner, Walter. Both are internationally clinically certified hypnotherapists with practices in Kalispell and Eureka, Montana. Together, they have created several personal development workshops, which teach people to let go of their emotional baggage and improve their lives by looking inward. Sheila and Walter also offer workshops to help people become calmer, happier, and more satisfied with their lives, jobs, and families. These very popular personal development workshops are offered on HPC's site as part of its online learning program. Current workshops include, but aren't limited to, the following: Self-Talk and How to Reframe It, Theory of the Mind, Vicious Circle of our Behaviors, Releasing Judgement, and Understanding the 5 Love Languages. They also offer special post-workshop intensive sessions in Austin, Texas.
Sheila wants everyone to be able to access information regardless of their current level of learning. She believes that many people have the interest to learn, but simply do not know where to begin. Keeping that in mind, HPC's program has been designed for everyone, no matter their age or education level. It is a fun, affordable way to shift consciousness and build a foundation of learning for personal and professional development--and beyond!
"I have been a contactor most of my life, always wanting to get into the mental health field but the opportunity never arose. I was referred to HPC thru a friend, I took the personal development courses and loved the information. I then signed up for the full program, I love the school, the information, quizzes and the books are fantastic. The format of learning with HPC is well organized, easy to understand, there are videos where you follow along with you course manual, quizzes and reading material is both informative and interesting. The one on one coaches are always available to help me to put things in perspective and they help me to understand things that move me through the course. I am still a student just finishing up the Masters program and I am loving every minute."
- B. Pullen, Montana